Congratulations to our 2023 Rapid Champion Ben Colman!!!
It was our closest tournament yet! Ben took out the title with an impressive 4.5/6! Winning himself $70, a trophy and his name carved in BCC history on the awesome perpetual lightning trophy made by Kelvin Rabey!
Well done to Noah Bufton taking 2nd place with 4/6! Taking home $50 and a medal.
Great stuff Dave Serino taking 3rd with 4/6! Taking home $30 and a medal.
Thanks everyone for participating!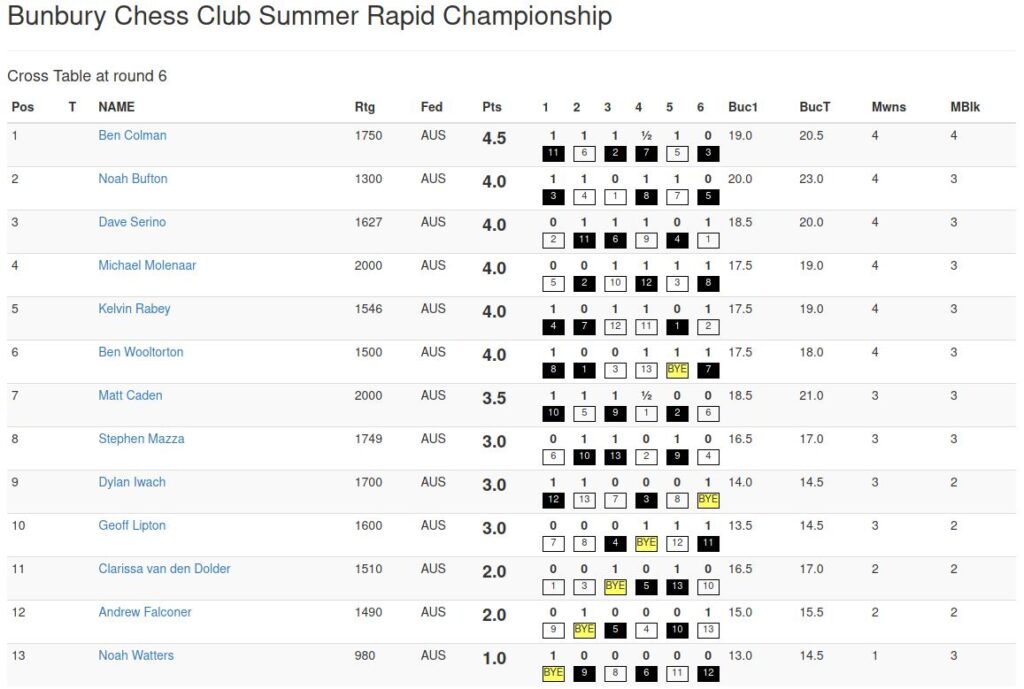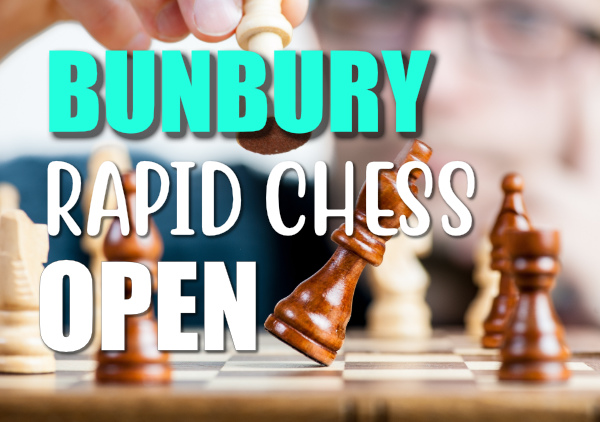 We held our inaugural Rapid Chess Open on August 21st, 2021. The day was a great success with registrations sold out, and some fierce competition within both the Junior and Open categories. Matthew Caden took out the first prize in the Open category, winning a $100 voucher along with his trophy. Runner up was Bunbury chess veteran Julian Painter. Timothy Kaempf did very well for his age by playing up in the Open division, stretching himself against the adults. Logan Kerr won the Junior category, with Patrick Depillo runner up, and Caspian Reid a close third.