Are you a chess beginner? Or have you been around for a while, itching to try out your Sicilian Najdorf opening tricks over the board?
Come and visit our all ages chess club! Show your support with a gold coin donation.
6:00 – 9:00pm every Thursday at Beyond Games & Hobby
6:30pm online the first Tuesday of the month: Lichess blitz tournament.
If you have any questions, please contact Dylan Iwach on our Facebook group (or Michael Molenaar through the contact form).
Thursday nights are very relaxed. It's a chance to meet some other people, and play some friendly (or competitive) chess. You can play with or without a clock.
We are a friendly bunch of all ages, with a good range of abilities, and one thing in common: we're continually learning and freely share our chess insights with each other.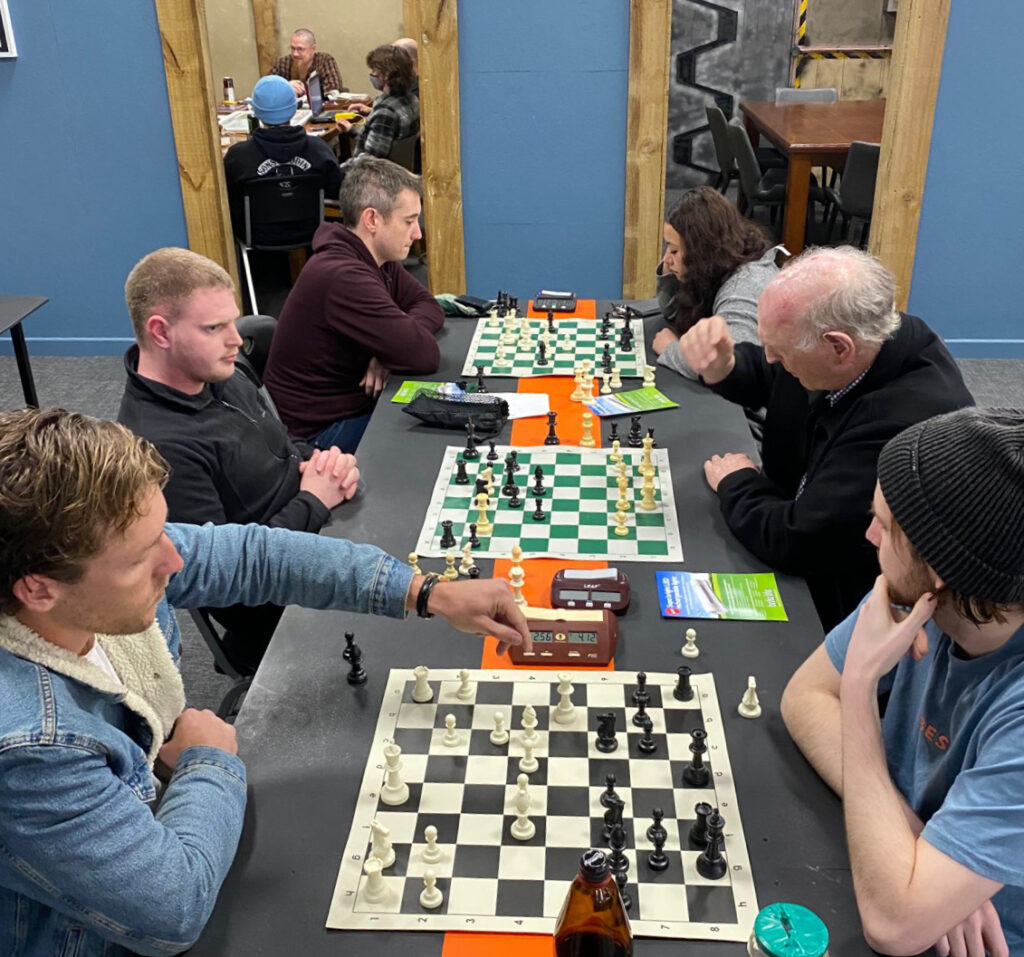 ---
Since starting the club back up in 2021, we have been featured in the local paper and on ABC radio…
"The club lay dormant for a decade before it was picked up by Molenaar and Coleman. Over the past 18 months, it's gone from a handful of people playing once a month, to dozens of local players gathering weekly at local games shop Beyond Games for big tournaments, and more casual matches". read more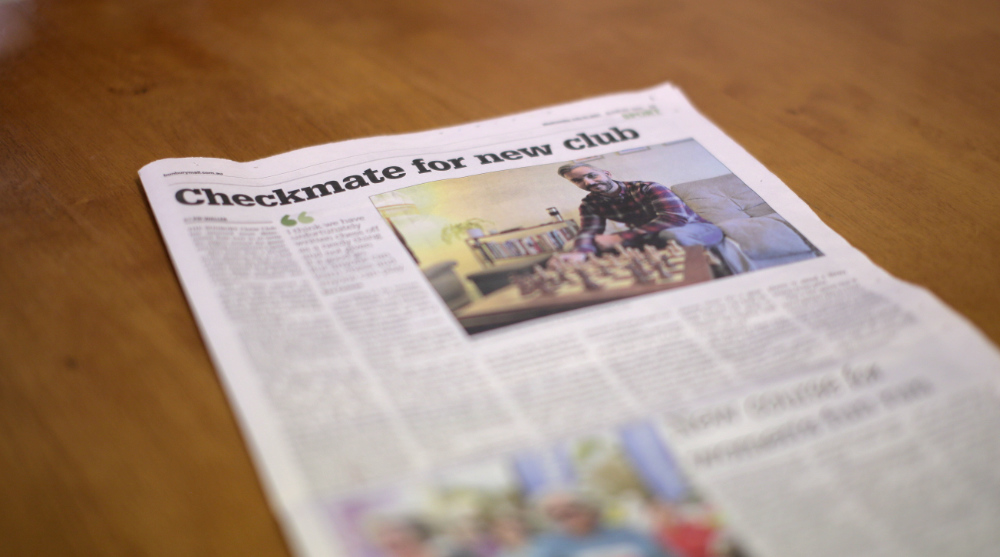 "Mr Colman arrived in Bunbury just over a year ago and said he decided to get the Bunbury Chess Club going again after originally searching for a club to join… read more